#1
Energy Management Solutions
Today, Energy has an important value for you, your Home or your Business. Energy Management is a critical aspect while aiming to reduce excess energy, optimize its use and finally save energy.
The Z ENERGY solutions are developed by the In-house R&D Department of ZARIFOPOULOS, giving emphasis to innovative Energy Services, always in line with international standards as well as the particular conditions of our country.
3 Unique Solutions

Zarifopoulos S.A., a leading company in Security, Control and Energy Management Services with 44 years of Experience and Expertise in the Greek Market and several countries of the South East Europe can offer 3 unique energy management solutions, through an integrated package of Services.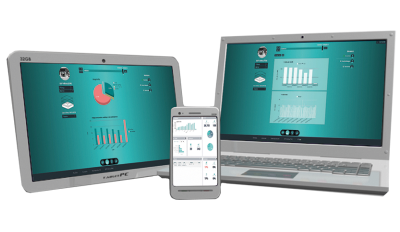 Reduction in
Energy

Costs

By implementing one of the 3 Products-Services of Z ENERGY by ZARIFOPOULOS you will gain immediately, 15% energy saving, simply by modifying the use and operation of your installations. This percentage could reach up to 25 – 30%, by implementing low-cost energy saving measures (payback period from 6 months to 2 years).

Given the current difficult times, this reduction in Energy Costs is a great benefit for your Business or your energy bill at Home!
INNCOM RMS: Energy Management for Hotels
INNCOM is a complete room management system (RMS) which, through state-of-the art heating, cooling and lighting control functions, can offer energy savings of up to 15-25% combining maximum guest's comfort as well as optimum management of the Hotel.
Overall management from Reception or Control Center

Low cost and ease of installation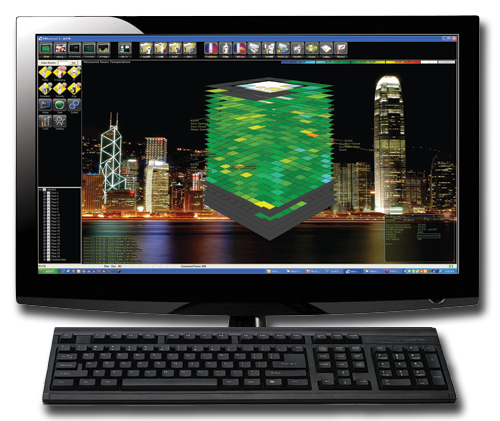 Reduction in
CO2

emissions

Reducing energy consumption results in respective reduction in CO2 emissions, reducing the carbon footprint of your Company. This is an issue of increasing social concern, directly linked to the degree of acceptance of a Business by the wider public, impacting on its strategy and future plans. Moreover, the working conditions for employees improve resulting in a positive transformation of your Company's profile towards society and the media, facilitating its market penetration.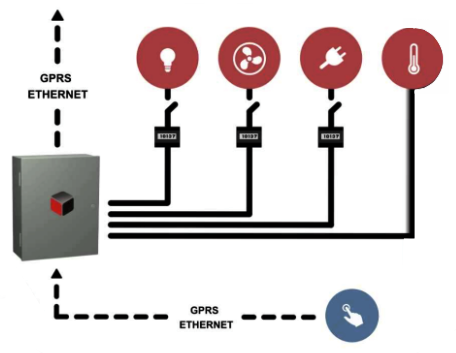 It is a complete system for monitoring, recording and management of electricity, which in combination with the software platform Watch Tower, is a powerful tool for energy savings in any professional medium or large scale installation.
10-30% annual electricity savings

Low cost and ease of installation
Are developed by the In-house R&D Department of ZARIFOPOULOS, giving emphasis to innovative Energy Services and always following the most effective specifications according to the international standards and the special conditions of our country.

Are directly interconnected with the Security Systems of ZARIFOPOULOS, offering a double profit and 100% Security with the same acquisition cost.

Are turn-key Services that include the implementation designs, the installation, the monitoring as well as the after-sales service that only ZARIFOPOULOS can offer.

Fulfil your individual needs, since their design is adapted to the specific characteristics of each installation.

Offer the possibility of a pilot installation-application of any of the three Solutions, so that you can verify the advantages of the Energy savings of Ζ ENERGY solutions.

Already placed in a significant number of domestic and business installations in various sectors throughout Greece and Cyprus, taking into consideration the requirements and specific needs of each Customer.
2S – Safe & Save: For the residential sector
The 2S – Safe & Save is a system that records and measures Energy consumption, providing at the same time 24 hour control by the Greek Central Station, ZARIFOPOULOS signal reception centre.
Energy monitoring – measurement services are considered to be the most innovative trend globally as they combine IoT technologies with measurable results that cover the basic need of our days which is to reduce energy costs.
On line and periodic update provided to the Customer

24 hour recording and measurement of energy consumption
Energy Management

has never been so affordable!

Ζ ENERGY Services are the best choice for your Energy management, because ZARIFOPOULOS for 44 years now, offers:
Specialised and well trained Personnel
Trust and reliability from over 25.000 Clients
Long-term Collaborations for several decades with Global Manufacturers, leaders in the Energy Management Market
Contact today the Energy Services Consultant of ZARIFOPOULOS for Ζ ENERGY Solutions, and arrange for a meeting so that we can advise you on how you could reduce the Energy consumption at your home or business by 10-30%!