ZARIFOPOULOS SA, with over 45 years of leading presence in the Security Market of SE Europe, ensures absolute security of your property and your loved ones.
From a simple alarm, to a complete security system with cameras connected to the 24-hour Central Monitoring Center, and even manned guarding, ZARIFOPOULOS guarantees your Security, as it has done successfully for so many years for its 13,500 retail customers.
Because, only ZARIFOPOULOS, with our extensive experience in professional and highly demanding Security systems for Industrial-Warehouse facilities, banks, organizations, businesses, museums and other special facilities, has a thorough knowledge of the needs of each facility offering the optimal security solution for each type of space .
With specialized staff of 180 people, 11 Branches throughout Greece, Presence in 3 more countries in the region (Cyprus, Albania and Bulgaria) and Products-Services specifically designed for even the most demanding Private Spaces (Z HOME), ZARIFOPOULOS Company is able to meet all your security needs.
Additionally ZARIFOPOULOS SA offers a complete range of products in the fields of Fire Safety (subsidiary Acon), Access Control and Building Energy Management (BEMS), for your home or other work – storage spaces.
Meet the Leader in Residential and Professional Security and Control Systems and enjoy 100% security!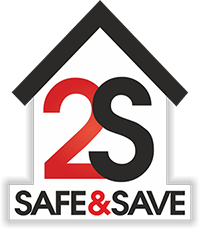 A system that records and measures Energy consumption, providing at the same time 24 hour signal control – receipt by the Greek Central Station.
Energy monitoring-measurement services are considered to be the most innovative trend globally as they combine IoT technologies, with measurable results that cover the basic need of our days which is to reduce energy costs.

Save time and money for your company, through experience and consistency of ZARIFOPOULOS SA also in the field of electronic equipment service.
Z Service is a complete service located in a specially designed area inside Company's facilities and is staffed with specialized personnel with knowledge and wide experience in all electronic systems.