LEADING PRESENCE IN THE SECURITY AND CONTROL INDUSTRY
The most reliable solutions in the Greek market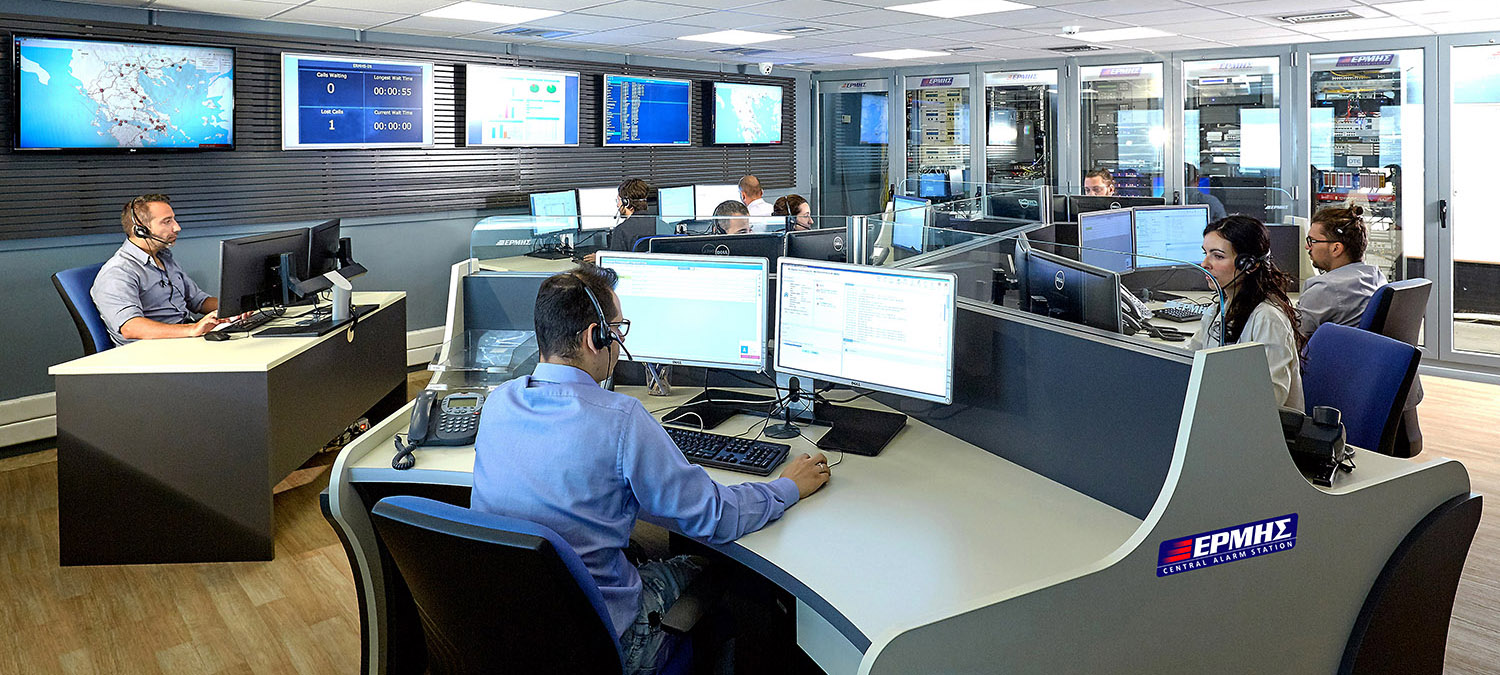 YOUR SECURITY – OUR RESPONSIBILITY
ZARIFOPOULOS Group is a leader in security products and services, Fire Safety and Control-Energy Management in the Greek Market and beyond. More than 25,000 customers attest for almost 5 decades of success.
With top quality of offered services, highly trained technical staff and years of collaboration with the most well-known Manufacturers in the industry worldwide, we can fully satisfy your needs and requirements.
Points of presence in SE Europe
TALK TO AN EXPERT
Have you made the decision to upgrade security and technology systems in your facility? You need to determine what you need and how you intend to proceed so as to acquire the systems to meet your requirements? Our security design consultants can offer you a clear path, guiding you towards the selection of the most suitable type of systems and the design and management of the installation.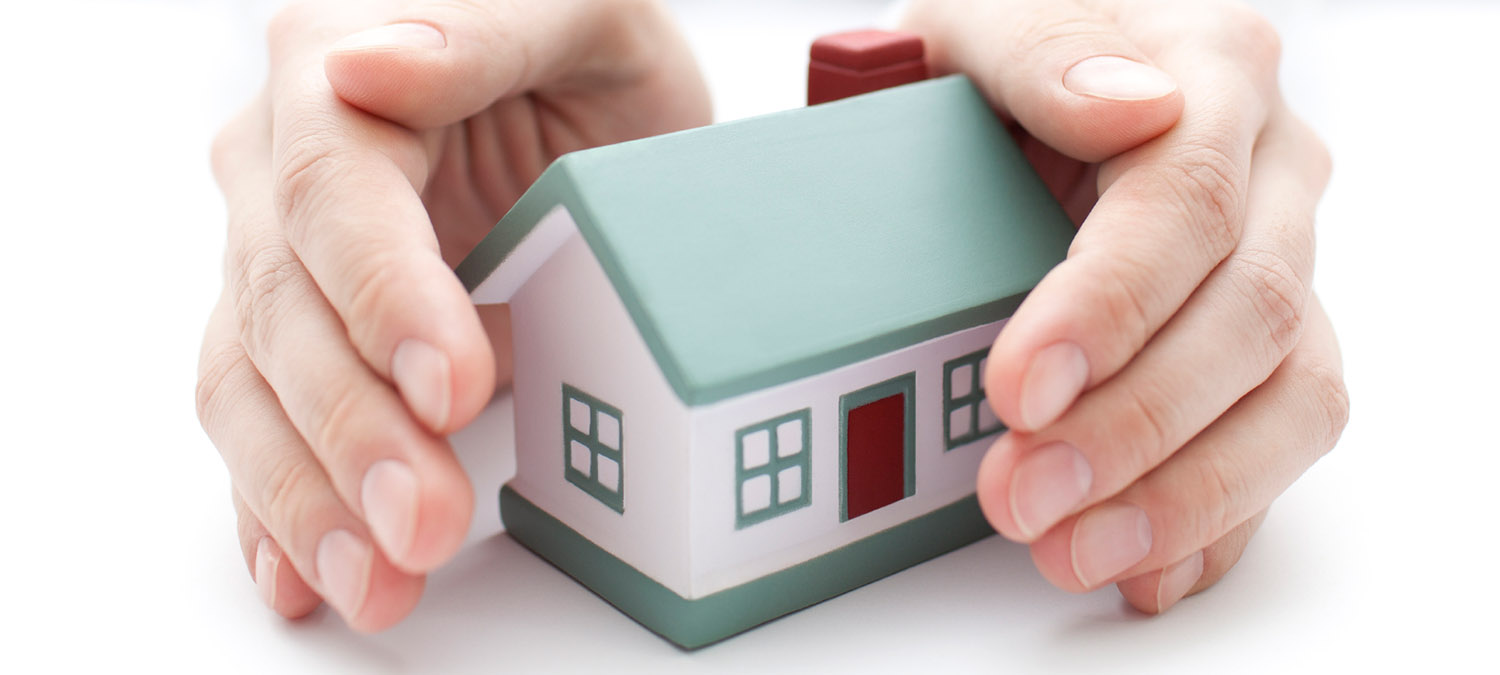 PRIVATE SECTOR
From a simple alarm unit, up to a complete system, we guarantee your safety as we have done for so many years now with our 13,500 private customers.
For almost 5 decades of leading presence in the Security Market of SE Europe, we ensure absolute reliability in the Security of your property and your loved ones.
BUSINESSES
Certified and tested products and services specially designed for the specific needs of the Greek business community.
We don't simply offer solutions on Security, fire safety & Control issues for Greek Businesses, We build long-lasting partnerships based on confidence and trust, which are evaluated daily.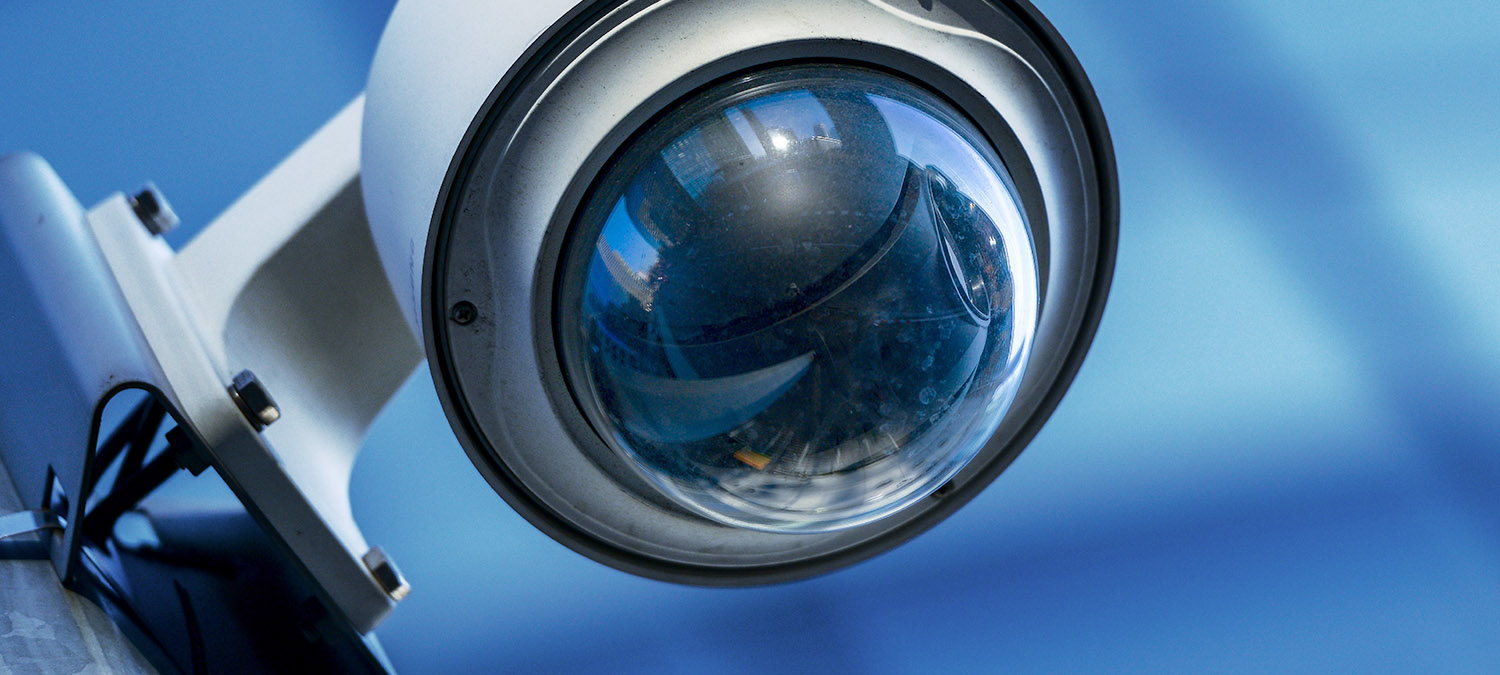 OUR EXPERIENCE – YOUR EXCELLENT PERFOMANCE
Benefit from the Knowledge and Expertise of ZARIFOPOULOS, in any field you operate. From a small shop, a warehouse or a hotel, to a large retail chain, a bank, an industry or a large public sector project-service.
ZARIFOPOULOS can offer you the most suitable and integrated Control & Security Solution for your own needs, with the most competitive cost-performance ratio.
Piraeus Port Plaza – «Papastratos»

Z-Team

2021-11-25T10:05:45+02:00

Fire Protection Interconnected Systems at the National Gallery of Greece

Z-Team

2021-11-22T10:10:08+02:00

Recyclable Materials Management Centers in Kalamata, Patras, Karditsa, Thermi and Xanthi

Z-Team

2021-11-22T08:46:59+02:00

14 Regional Airports fire protection systems

Z-Team

2021-05-10T11:43:19+03:00

Thrace Plastics Pack Group: Ioannina Plant

Z-Team

2021-04-21T11:10:29+03:00

Vathi Cove Luxury Resort & Spa

Z-Team

2021-04-21T10:59:46+03:00

MOURGI BROS Super Market

Z-Team

2021-04-21T10:56:22+03:00

Kalamata Recyclable Materials Sorting Center

Z-Team

2021-04-21T10:52:16+03:00

Preveza Marina

Z-Team

2021-04-21T11:10:21+03:00

ATTICO METRO (subway) – Aghia Varvara, Korydallos and Nikaia Stations

Z-Team

2021-04-21T10:26:21+03:00

ROBINSON CLUB IERAPETRA

Z-Team

2021-04-21T11:10:13+03:00

Ten Brinke – Commercial building (Alexandras Ave.)

Z-Team

2021-04-21T10:32:15+03:00

General University Hospital of Patras

Z-Team

2020-09-08T13:07:53+03:00

Patras Port Authority – Intelligent Vehicle Undercarriage Scanner

Z-Team

2020-09-08T13:03:10+03:00

AHEPA (American Hellenic Educational Progressive Association), Bodosakio, Papanikolaou General and Ag. Anargyroi Oncology Hospitals

Z-Team

2020-09-08T11:35:32+03:00

14 regional airports

Z-Team

2020-09-08T11:45:47+03:00

DUBAI METRO – Dubai Expolink Route 2020

Z-Team

2020-03-09T13:21:18+02:00

192MW Combined Cycle Power Plant in Amandi, Takoradi, Ghana

Z-Team

2020-07-09T12:00:50+03:00

Aegean motorway

Z-Team

2020-07-09T12:07:44+03:00

Museum of the Basil & Elise Goulandris Foundation in Athens

Z-Team

2020-01-17T13:41:52+02:00

AB Vassilopoulos

Z-Team

2020-11-13T12:04:25+02:00

Optima Bank

Z-Team

2020-10-15T13:51:05+03:00

Ibis Styles Athens Routes

Z-Team

2020-02-05T10:55:21+02:00

Las Hotel & Spa

Z-Team

2020-02-05T11:32:56+02:00

Angsana Corfu

Z-Team

2019-05-23T11:30:11+03:00

Acropolis Restoration Service

Z-Team

2019-05-23T11:34:51+03:00

Medialyse Dialysis Centre in Thessaloniki

Z-Team

2020-05-20T10:40:12+03:00

Koventarios Municipal Library of Kozani and Museum of Kozani

Z-Team

2019-06-05T12:30:53+03:00

Mayia Exclusive Resort & Spa

Z-Team

2019-01-23T11:55:17+02:00

Ionia Odos Motorway

Z-Team

2018-09-04T10:58:34+03:00

Blue Lagoon City Hotel

Z-Team

2018-09-04T10:23:01+03:00

OSE Railway Stations

Z-Team

2018-09-04T11:39:06+03:00

Lango Design Hotel & Spa

Z-Team

2018-09-04T11:06:11+03:00

Caravia Beach Hotel

Z-Team

2018-12-07T11:42:47+02:00

White Rock of Kos

Z-Team

2019-05-23T11:38:22+03:00

Traditional settlement "Mylotopi"

Z-Team

2018-09-04T11:22:02+03:00

Thrace Plastics Group

Z-Team

2019-01-23T12:02:15+02:00

Neptune Hotels

Z-Team

2019-05-23T11:41:09+03:00

Heraklion Airport "N.Kazantzakis"

Z-Team

2018-09-04T10:29:02+03:00

Atlantica Porto Bello Beach

Z-Team

2019-05-23T11:43:55+03:00

NJV Athens Plaza

Z-Team

2018-09-04T11:26:38+03:00

Electricity Power Stations in the UK

Z-Team

2020-11-23T10:10:33+02:00

Somewhere Boutique Hotel

Z-Team

2020-01-17T14:47:54+02:00

Aposelemis Dam, Heraklion Crete

Z-Team

2017-11-07T10:39:55+02:00

SANI DUNES at SANI RESORT

Z-Team

2017-08-03T09:40:54+03:00

Margi Hotel

Z-Team

2018-09-04T11:11:58+03:00

Hilton Athens

Z-Team

2020-11-23T10:10:40+02:00

«Villa 20» at Amanzoe Resort

Z-Team

2020-11-23T10:10:48+02:00

Newcastle-under-Lyme

Z-Team

2017-06-22T11:40:25+03:00

IKOS OLIVIA & MAKEDONIA PALACE

Z-Team

2017-08-01T11:19:04+03:00

Benaki Museum

Z-Team

2017-05-25T10:24:27+03:00

LIDL Corfu

Z-Team

2017-05-05T09:40:11+03:00

Stavros Niarchos Foundation Cultural Centre

Z-Team

2017-05-16T11:56:12+03:00

National Museum of Contemporary Art

Z-Team

2020-06-18T11:49:43+03:00

SAZ City Life Hotel

Z-Team

2017-08-01T11:19:31+03:00

Onassis Cardiac Surgery Centre

Z-Team

2017-05-05T10:03:25+03:00

Aquis Sandy Beach Resort

Z-Team

2017-05-25T10:31:51+03:00

Achillion Museum

Z-Team

2017-05-05T10:29:18+03:00

Silversmithing Museum in Ioannina

Z-Team

2017-05-05T10:20:07+03:00

Museum of Asian Art

Z-Team

2017-05-05T09:41:30+03:00

Thessaloniki Refinery ELPE

Z-Team

2016-11-22T09:49:01+02:00

Ancient Eleftherna Museum

Z-Team

2016-12-30T20:13:26+02:00

Anemos Luxury Grand Resort

Z-Team

2016-12-30T20:10:48+02:00

Astir Odysseus Kos Resort & Spa

Z-Team

2017-05-25T10:41:27+03:00

Santo Maris Oia

Z-Team

2016-12-30T20:07:37+02:00

G. Kalafatis Sports Centre – PANATHINAIKOS FC

Z-Team

2017-05-25T10:52:05+03:00

Attiki Odos

Z-Team

2016-11-07T10:22:29+02:00

Ephorate of Antiquities of Corfu

Z-Team

2017-06-22T12:15:50+03:00

Canadian Embassy

Z-Team

2016-11-07T10:22:29+02:00

BULGARIA: Industrial and biological waste treatment plant and RDF fuel production plant

Z-Team

2017-07-13T22:47:33+03:00

LIDL Xanthi

Z-Team

2020-12-12T14:45:53+02:00

Sitia Airport

Z-Team

2016-12-30T19:50:14+02:00

Kipriotis Panorama Hotel & Suites

Z-Team

2016-12-30T11:42:51+02:00

New Port of Patra

Z-Team

2016-11-25T09:43:32+02:00

Aquagrand of Lindos

Z-Team

2017-01-20T09:19:54+02:00

Helona Resort

Z-Team

2016-12-30T11:50:09+02:00

National Road of Heraklion – Messara, Tunnels of Pluti and Apomarma

Z-Team

2016-12-30T20:03:27+02:00

Archaeological Museum of Abdera

Z-Team

2016-12-11T10:10:15+02:00

BEMS at Anatolia College

Z-Team

2018-09-04T10:15:59+03:00

Tobacco Cooperative Union of Xanthi

Z-Team

2016-12-11T10:28:56+02:00

University of Crete

Z-Team

2016-12-30T19:53:55+02:00

Amanzoe Resort

Z-Team

2020-01-15T10:21:35+02:00

University of Patra

Z-Team

2016-11-25T09:30:44+02:00

Lindnos Blue

Z-Team

2017-01-20T10:41:44+02:00

Princess Andriana

Z-Team

2017-01-20T10:53:52+02:00

Elefsina Refinery ELPE

Z-Team

2016-11-07T10:22:30+02:00

Natural Gas Compressor Station of N. Mesimvria

Z-Team

2016-11-22T10:11:27+02:00

Blue Lagoon Village

Z-Team

2016-12-30T11:55:24+02:00

Onassis Cultural Centre

Z-Team

2016-11-07T10:22:50+02:00

MEGA JUMBO Ioannina

Z-Team

2016-12-20T09:59:06+02:00

IKEA of Ioannina

Z-Team

2016-12-20T10:16:53+02:00

Larisa Police Headquarters

Z-Team

2016-12-02T09:55:31+02:00

Sheraton Rhodes Resort

Z-Team

2017-01-20T10:58:46+02:00

La Marquise

Z-Team

2017-01-20T11:08:22+02:00

Archaeological Museum of Karditsa

Z-Team

2016-12-02T10:23:12+02:00

Ioannina Car Station

Z-Team

2016-12-20T10:32:06+02:00

Will Theatre

Z-Team

2016-12-02T10:21:17+02:00

New Town Hall of Thessaloniki

Z-Team

2016-11-22T10:37:52+02:00

Blue Palace Resort & Spa

Z-Team

2019-05-23T11:58:41+03:00

Port Royal

Z-Team

2017-01-20T11:04:20+02:00

Rhodes Aquarium

Z-Team

2017-01-20T11:17:45+02:00