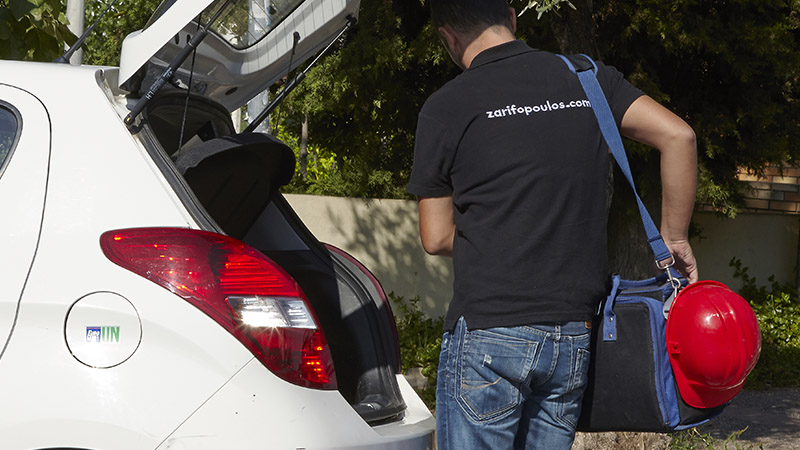 Why Preventative Maintenance?
Preventative maintenance is an essential precondition for safe, efficient, effective and uninterrupted operation of any equipment or installation.
Lack of maintenance, inadequate maintenance and poor scheduling of preventive maintenance, lead to an increase in idle time, reduce the average lifetime of facilities – equipment, reduce reliability and increase maintenance costs.
Instead, proper application of a preventive maintenance program increases equipment reliability and user confidence in it, improves the quality of operation and performance, limiting maintenance costs.
The preventive maintenance process includes periodic maintenance and replacement of parts and components of equipment, with a view to ensuring the uninterrupted – correct operation and also reducing the risk of operation failures.
The protocols and preventive maintenance frequency are based on the manufacturer's recommendations, on internationally recognized standards, the average service life of each type of equipment and technical and scientific good practice rules.
What applies to Security – Fire Systems?
In conjunction with predictions of manufacturers, European standards (EN: European Norms) determine the optimal procedures and maintenance intervals.
Among the recommendations for Security Systems of average grade 2 and 3, is that maintenance is required with two (2) visits per year, or one (1) on site visit and one (1) remote.
In addition, for grade-2 systems, apart from a local alarm, it is mandatory to have a connection to an ARC and for grade-3 it is mandatory to have back-up communication through GSM / GPRS.
A similar standard for Fire Alarm Systems is the EN54-part14, which includes the requirement for maintenance by a qualified technician at 4 month intervals (3 three times partial and one full). National law requires the maintenance of Fire Alarm – Extinguishing Systems with the obligation that a special registry / maintenance log must be signed on an annual basis by a specialised maintenance technician.
What qualifications must a specialised Maintenance technician have?
The "credentials" of an authorized Installer-Maintenance technician, necessarily include:
Adequate training on the product / equipment, demonstrated by certificates from the manufacturer for attendance of relevant seminars.

Sufficient experience in the equipment, demonstrated through maintenance contracts or certificates of good execution of projects including the specific product.

Sufficient spare parts support for at least 10 years (requirement of Public Procurement Law P.D.118), certified by import invoices of the product – spare parts, or relevant statements of the manufacturer.

Assurance that the Installer/Maintenance Company is licensed by the Ministry of Public Order and Citizen Protection, for providing security services and also that its entire technical staff have the required work permit of Security Personnel in private security firms (N. 2518 / 1997 and MD 8516/8/16-Article 1, paragraph 10).
What is the "Contract of Technical Support"?
The Contract of Technical Support and Maintenance of Systems is a commitment of the company that provides technical support to the Company purchasing and using its services for:
Immediate response in case a problem occurs (depending on the type of Contract)

Preventive systems checks

Priority and unlimited phone support

Consultancy services on technology issues

Staff training

Meetings at regular intervals and delivery of reports (statistics, recommendations – replacement upgrades)
ZARIFOPOULOS SA Security Systems Maintenance tailored to your needs!
The Greek Company ZARIFOPOULOS SA can offer you a choice of maintenance solutions (packages) – standard or per category of equipment / installation, configurable based on your specific needs, without 'hidden' costs and with the most cost-effective – flexible Technical Support program.