Fire Detection, Security, CCTV and Fire Extinguish Systems supply, installation and delivery, at Vathi Cove Luxury Resort & Spa, in Thassos Island.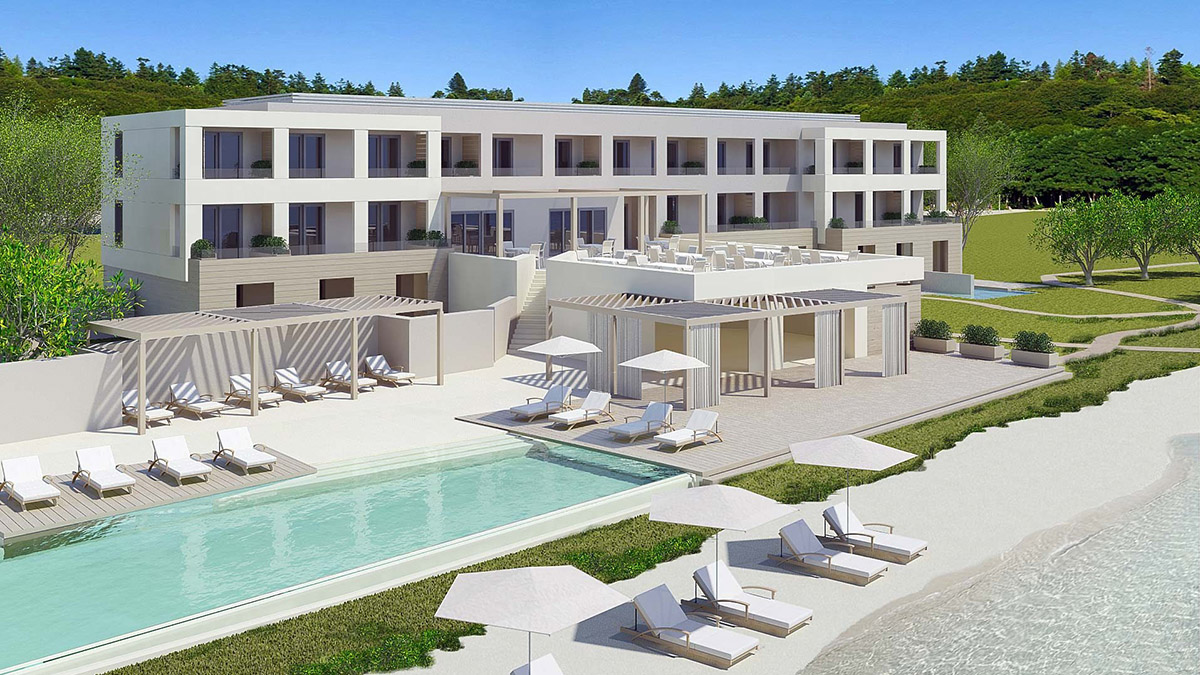 Vathi Cove Luxury Resort & Spa is located on Chrysi Ammoudia beach, in an outstanding area surrounded by ​​virgin pine forest. Situated only 1.3 meters away from Porto Vathi beach and 1.4 meters from Chrysi Akti beach, this seaside retreat, Vathi Cove Luxury Resort & Spa, is right on a pristine beach with crystal clear blue-green waters; a refined esthetics oasis.
ZARIFOPOULOS was selected by EKTER SA for the installation of Fire Detection, Security, CCTV and Extinguishing Systems, taking up on the supply, installation and application of the overall equipment.
Fire Detection: The system is a Honeywell's UK addressable integrated solution, consisting of 143 detectors, 160 surveillance modules, 6 buttons and 6 beacons fully covering project's standards and prerequisites.
Security: The overall system is a conventional type Italian Inim one and includes 15 dual technology motion detecting sensors, external beacon and a fire alarm panel expandable to 60 zones.
CCTV: The selected network type cameras system by Hikvision consists of 9 outdoor cameras with motorized lens, 3 indoor cameras and 2 NVR display and recording cameras.
Fire Extinguishing: The extinguishing solution used is ACON's and includes portable fire extinguishers, fire hose cabinets as well as monitors projecting water or foam with 360o rotation. Finally, an Ansul R-102 kitchen fire extinguishing system type was set up, too.
Supervising engineers: Giannis Tymbanidis, Nikos Zokas