Security, Fire Detection and CCTV systems design, supply and installation in MOURGI BROS Super Market new store in Kalamata.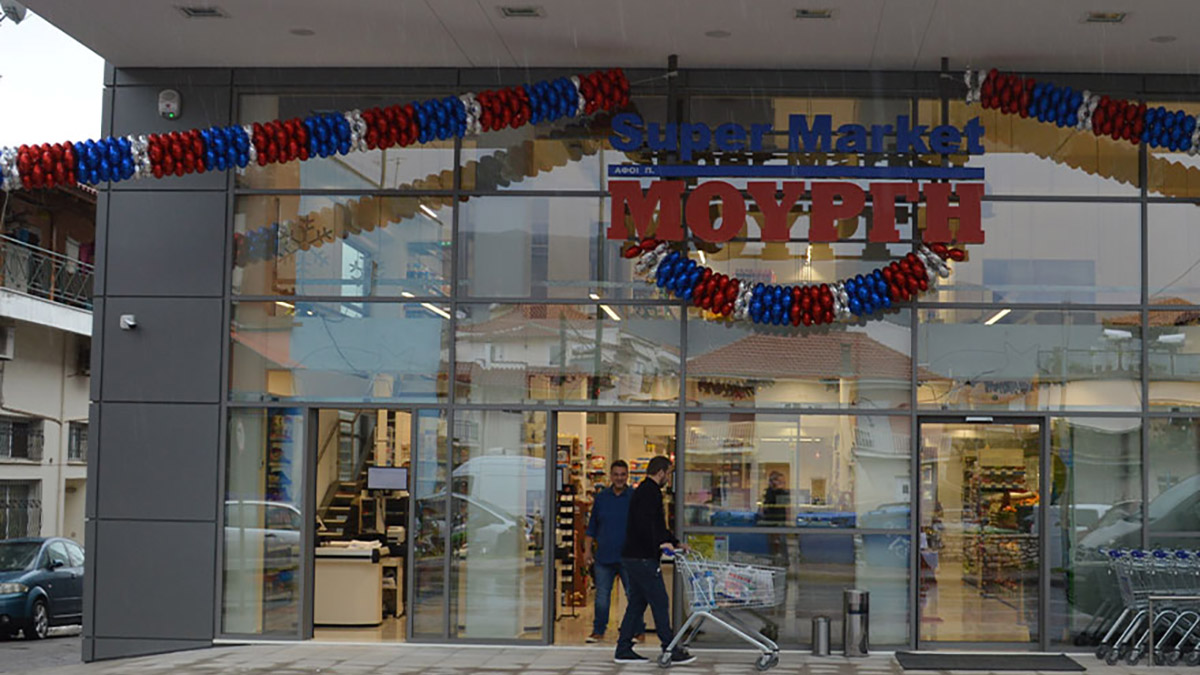 CCTV: At this new store, a CCTV system consisting of 24 optical cameras and 2 independent digital recorders was installed. The system has been designed to control both interior and exterior building areas.
Security: A Total Security and Alarm system consisting of a total of 20 detectors has been installed. The system also controls super market's food refrigeration areas temperature, providing immediate information about unwanted temperature fluctuations. The system is monitored by HERMES Alarm Receiving Centre.
Fire detection: A fire detection panel has been installed in the building, which controls a total of 38 fire detectors and 5 manual fire alarm buttons. All parts and components comply with EN-54 European standard. The Fire Detection system is interconnected with the Alarm Security system and is monitored by the Ermis Central Monitoring Station.
Supervising engineer: Nektarios Bounas