Piraeus Port Plaza: ZARIFOPOULOS Advanced Technology Systems were chosen in the remodeling of the "Papastratos" block building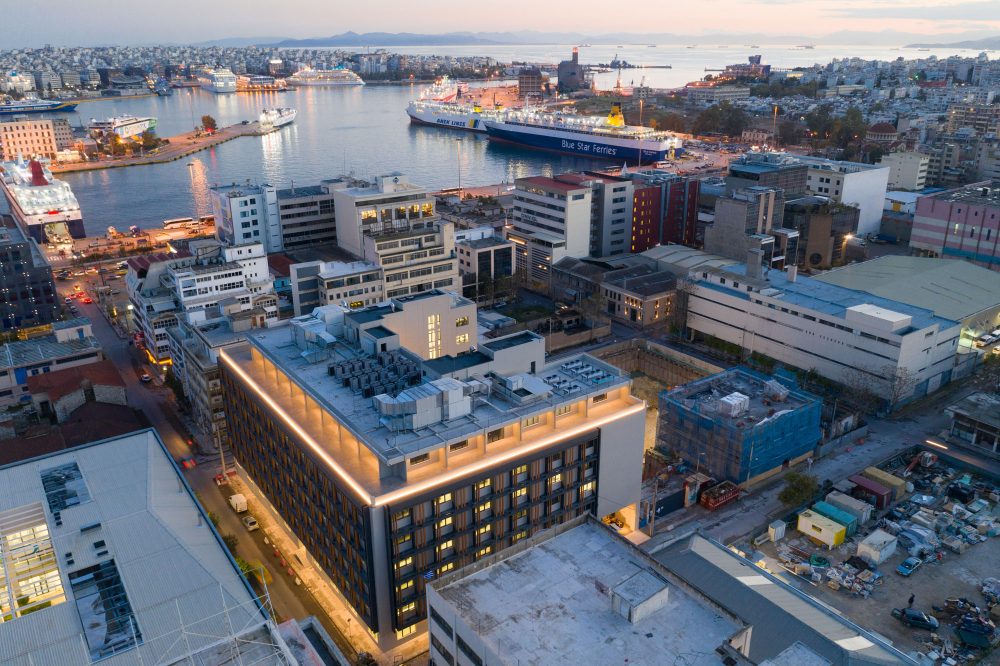 ZARIFOPOULOS SA in collaboration with BALLIAN TECHNIKI and ELIN TECHNIKI construction companies, supplied, installed and delivered in full operation, high end interconnected point type fire detection and extinguishing systems in Piraeus Port Plaza renovated building complex.
In E and Z buildings of PPP2 as well as in B, C and D buildings of PPP3, owned by GRIVALIA management company, fire panels, based on the needs of each building, were installed along with 2500 detectors, 250 buttons and light sirens, 60 local extinguishing with NOVEC, Aerozol, CO2 systems as well as CO and LPG detection systems in the parking lots.
In building A of PPP3, modern interconnected point type fire detection systems, extinguishers, security & CCTV systems and NOVEC and CO2 extinguishing systems were also installed.
In all buildings, computers with the fire detection system graphical representation in floor plans are now available.
The complex is considered to be amongst the largest -if not the largest- compact urban property in the country. Former Papastratos tobacco industry facilities, consist of three separate but bordering buildings, with a total area of over 17,000 sq.m., which were remodeled and re-established through an impressive renovation by DIMAND real estate development company.
These three buildings are decisively changing the footprint of the area, with the thousands of employees' daily presence creating new dynamics and boosting the perspective of the city, transforming the former inactive industrial block into a vibrant urban subsystem.
ZARIFOPOULOS SA with its specialized staff and 5 decades of experience is constantly expanding the rich history of its projects, in every sector of the Greek economy, with innovative, highly reliable fire safety, security, video surveillance, access control and energy saving and management systems