Supply and installation of Fire Detection – Suppression systems, CO detection and Security systems at Hilton Athens Hotel.
Hilton Athens is more than a Hotel – it is a legacy and a landmark, central destination in a favourable location and a hub for Athens' business, cultural and social life.
Fire detection – Suppression: In the Hotel complex two central addressable 20-branch Fire detection panels have been installed, with approx. 4000 peripheral devices of Notifier USA, with UL/FM certification. The two central panels are connected via a closed loop network (peer to peer network) with the repeatable network panels and the graphs station – of the same manufacturer – for full system control and parametrization, so as to ensure an integrated Fire detection and monitoring system.
In addition, 20 local fire FM-200 fire suppression systems have been installed in various areas of the hotel – Data Centre, Computer rooms, M&E plantroom areas. 15 local Wet Chemical fire suppression systems have been installed in the hotel Kitchen areas.
In the basement parking areas, a CO detection system of Ados has been installed, through which there is prompt automatic fan activation control, for ventilating the space in case of detecting CO levels beyond permissible limits.
All above systems are monitored through the unified integrated Fire detection system, which includes special parametrization equations through algorithms, designed for the management of alarms in hotels and the avoidance of false alarms, special management for preventing panic incidents, investigation delays, final stage for evacuating all hotel areas and many more capabilities.
Security System: In all hotel areas a central Honeywell alarm system has been installed, through which the uninterrupted operation of sensitive areas of the hotel is controlled.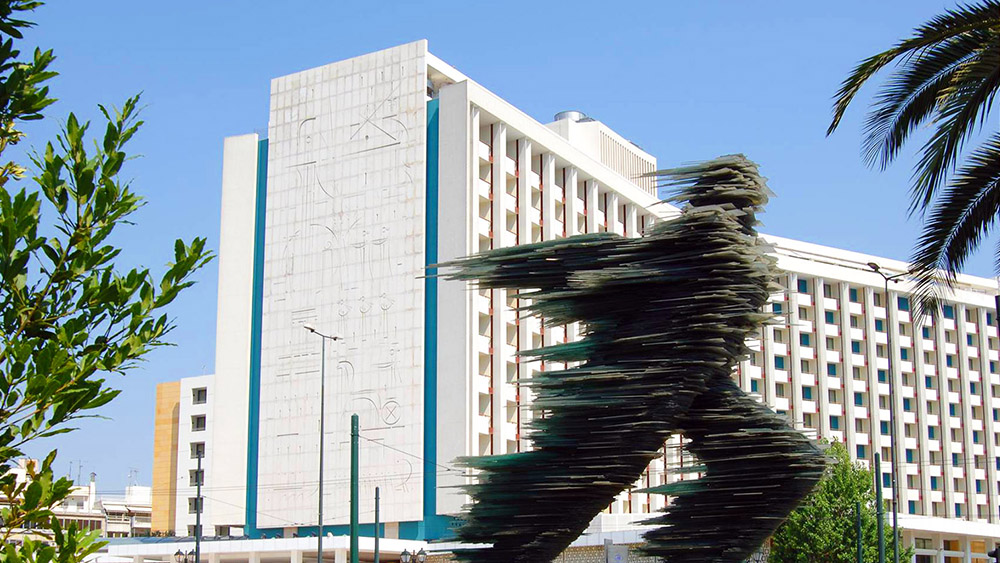 Supervising Engineer: Charis Trispiotis