Supply and installation of Fire Detection, Suppression and Explosive Gas Detection systems at Neptune Hotels, close to the picturesque village of Mastihari in Kos.
The hotel complex is situated within a private 150.000 m2 estate close to the picturesque fishing village of Mastihari, only ten minutes by car from Kos international airport and 18 km away from the city of Kos. The hotel facilities include luxury rooms, suites and apartments, pool areas, relaxed beach life, inviting restaurants and bars, spa and sports facilities.
In the hotel complex an addressable Fire detection system of Notifier has been installed, with over 500 peripheral devices, local Suppression systems in kitchen areas (F solution, Ansul) and explosive gas detection systems of the brand Inim.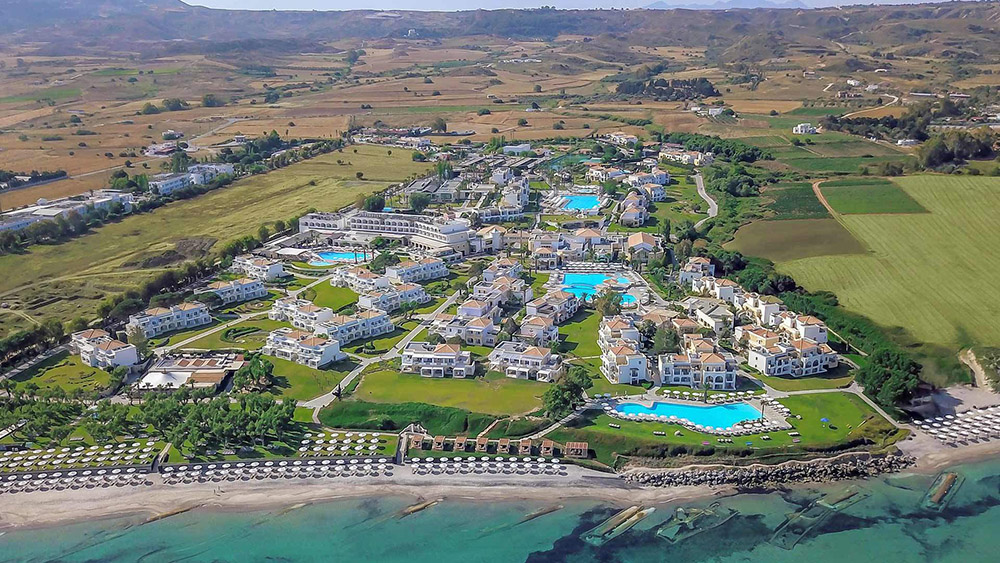 Project engineer: Panagiotis Stamatis