Supply and installation of Fire Detection, Fire Suppression and Explosive gas detection Systems at the Blue Lagoon City Hotel, in the centre of Kos..
The Blue Lagoon City Hotel is the new hotel of Hotel Group Blue Lagoon in Kos city. The 4-star hotel Blue Lagoon City reopened after a major renovation in May 2018 and will operate throughout the year. It has 133 rooms and suites (120 double rooms, 12 junior suites and one executive suite), two restaurants, a bar and a Snack Bar, two swimming pools (an indoor and heated-outdoor one), a spa, a gym etc.
Our Company supplied and installed an addressable fire detection system of Notifier, with 450 peripheral devices, 3 local fire suppression systems in the kitchens (F solution, Ansul) of Tyco, as well as 3 explosive gas detection systems of Inim.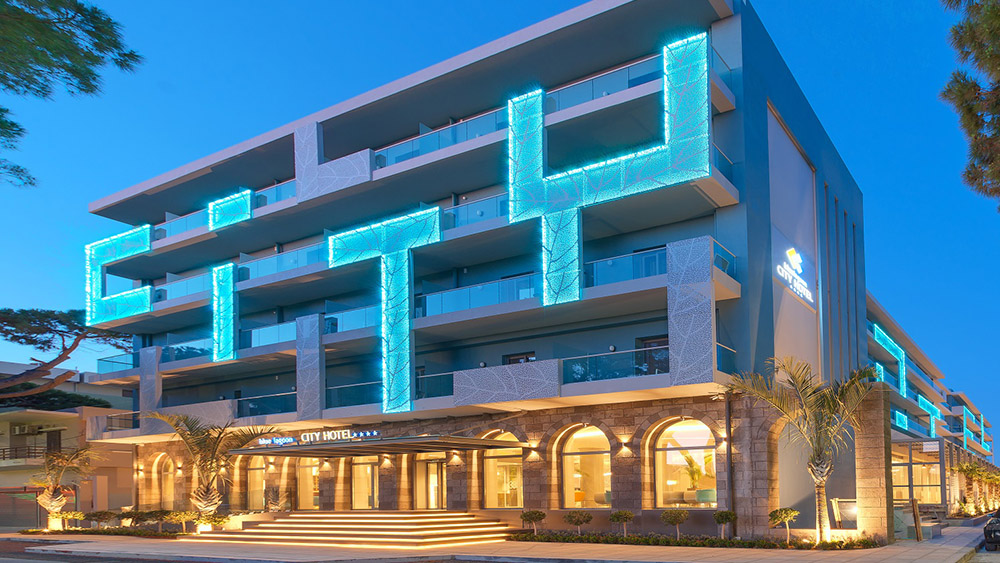 Features
Timetable: Project implementation in the 1st semester of 2018.
Unique Benefits: Protection of the hotel complex against fire using certified materials from the best international brands and automatic suppression at local level.
Supervising Engineer: Panagiotis Stamatis