Design and Installation of Fire Detection and Suppression Systems, at the brand new Mayia Exclusive Resort & Spa in Rhodes.
Built on Rhodes' idyllic southeastern coast, the brand new Mayia Exclusive Resort & Spa was created to respond to the needs of travelers wishing to enjoy all-inclusive holiday experiences with exclusive quality and brand products.
Our Company undertook the design and installation of the fire protection systems (fire detection and suppression), in collaboration with SOTIRAKIS ENGINEERING.
An addressable fire detection system of NOTIFIER UK was installed, consisting of two (2) ID3000 panels, connected to a network, and two (2) active repeater panels, installed in the hotel reception, as well as in the maintenance office, for remote control and management of the system.
The fire detection system consists of 850 detectors, 180 buttons, 180 beacon sirens και 42 control and surveillance modules (input, output module).
In the hotel restaurant areas, a total of 10 automatic and manual suppression systems were installed, in all kitchen funnels, with type F suppressing material (WET CHEMICAL ANSUL R-102/TYCO).
In critical plantroom spaces (substation and Control room), two (2) automatic detection-suppression systems were installed, with suppressing gas AEROSOL UNIMARSAFE.
All individual systems (Ansul and Aerosol suppression) are connected to the central fire detection system so that they can be controlled in case of fault or a fire detection alarm, allowing for prompt response.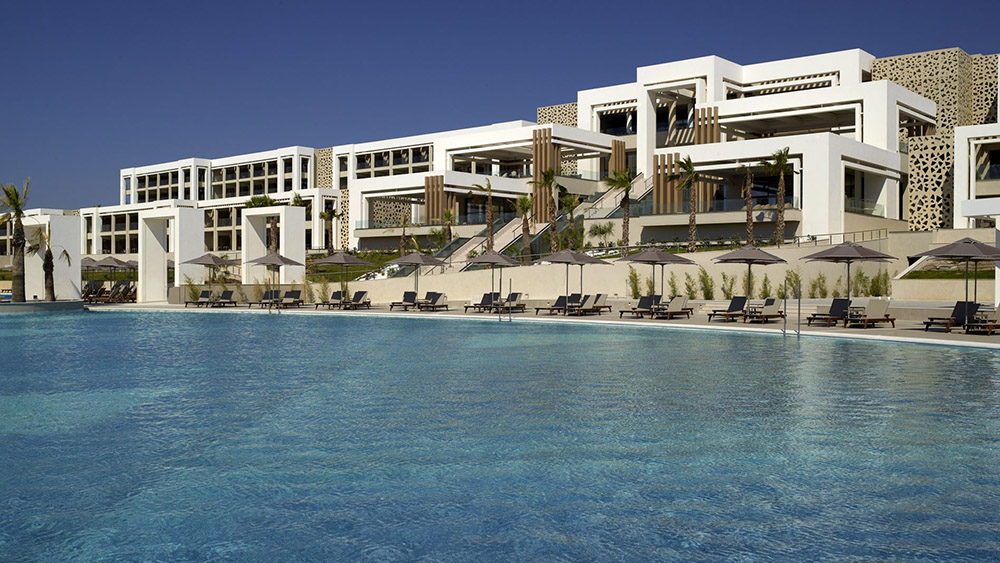 Features
Timetable: July 2018
Unique Benefits: Protection of the hotel complex against fire, using certified material from the best international brands
Project manager: Konstantinos Kontos