Electromechanical Installations Management Systems (BeMS) and Automatic Extinguishers Supply and Installation, at the new Preveza Marina infrastructure and building facilities.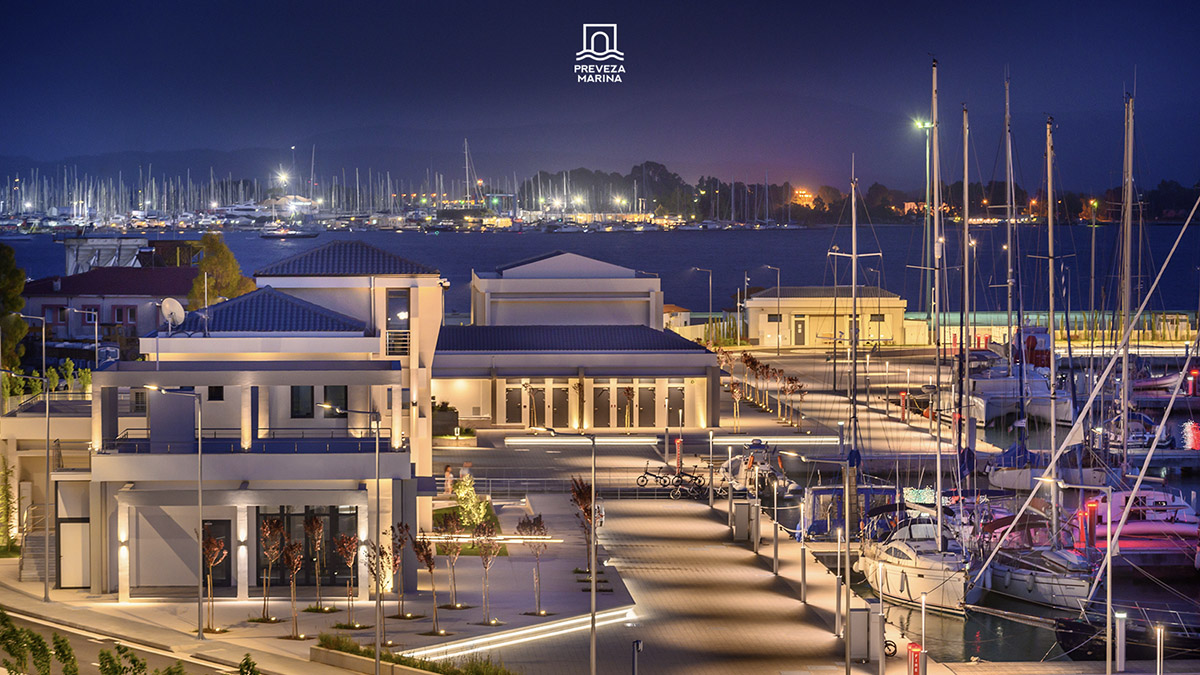 Preveza Marina is one of the most important and largest projects for Western Greece region regeneration and promotion. Implementing such a large and complex project for the mooring of 300 boats, including additional entertainment services as well as leisure and commercial activities, requires careful planning and strict international standards application, in order for the final result to fully meet both investors' and residents' original expectations for the new port.
In collaboration with AM-NET technical company, ZARIFOPOULOS S.A. undertook BEMS and Automatic Extinguishing System study, supply and installation at Preveza Marina infrastructure and building installations.
BEMS: Honeywell's Building Management Platform installed supports and manages Marina's electromechanical facilities. The system includes ARENA NX central BMS platform, RCC (Remote Control Centers) with Hawk 8000 controllers and digital I / O cards. The system controls multiple physical and virtual points, while performing energy monitoring through energy meters, lighting control-management as well as facilitiy's irrigation.
Extinguishing Systems: Hydraulic Calculations based on NFPA standards Study and Automatic Extinguishing Systems with Carbon Dioxide (CO2) Installation in all Marina's electromechanical infrastructure was completed. The whole system consists of Inim fire detection components and ABS fire extinguishers.
Project Engineers: Vangelis Vlachos, Alessandro Sciaini, Manolis Nikolados and Efthymios Dalamagos.