Supply, installation and commissioning of Fire Detection and Extinguishing Systems in electromechanical installations that support the extension of the Dubai Metro red line.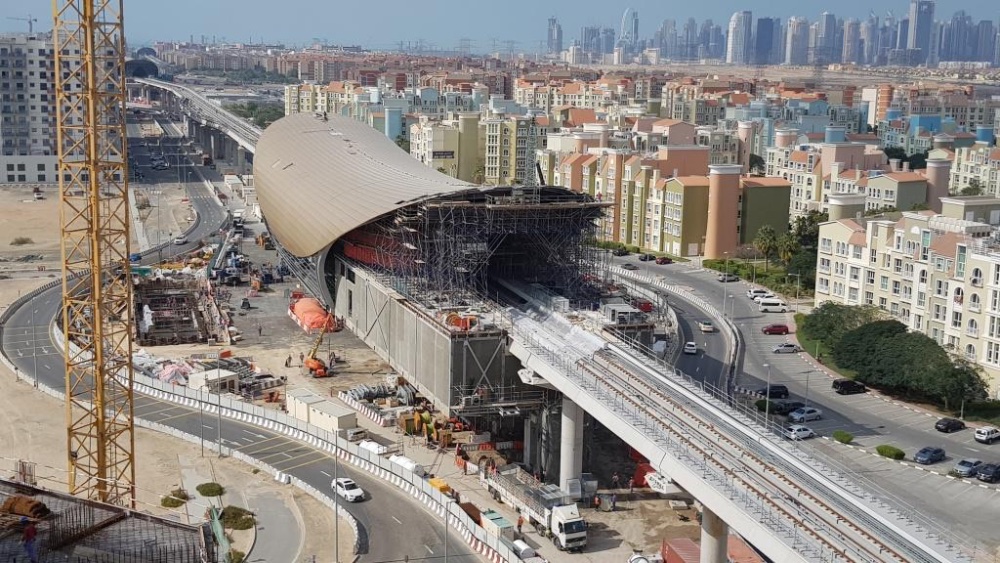 The Greek contribution to a demanding project
The 15km extension of the Dubai Metro red line, from Nakheel Harbour and Tower Station, will be key to serving the 25 million visitors expected to flock to the emirate during the six-month run of the global exhibition, which will open in October 2020. The station, which is now more than 50 per cent constructed, will have a capacity of 522.000 passengers per day – 29.000 each hour in both directions.
The Metro Project, carried out by the Expolink construction consortium (Alstom, ACCIONA and Gulemark), consists of a 15km-long line, of which 11.8km is above ground and 3.2km underground, and an interchange on the Red Line at Nakheel Harbour and Tower. The extension of the metro will have seven stations including the Nakheel Harbour interchange and the flagship metro station at the Expo exhibition site.
It is a project of great technical complexity, including 3.2km of tunnel drilled by a tunnel boring machine, a 1.2km open section and nearly 11.8km of elevated track. Out of respect for the environment, the train is equipped with a full electric braking system, LED lighting and other innovations to reduce energy consumption.
ZARIFOPOULOS S.A. in cooperation with SHELTER, participated in the Dubai Expolink Route 2020 project, installing and commissioning the Fire Detection and Extinguishing Systems in electromechanical (E/M) installations that support the expansion of the Metro. The System are of the latest technology designed to protect E/M equipment and human life, always operating with an environmental awareness.