ZARIFOPOULOS SA, in partnership with the Contractor METKA EGN, supplied, installed and commissioned a wide range of Security and Fire Safety systems in 3 Electricity Power Stations in the UK.
Namely: Rufford Power Station (7 MW), Locklease (15 MW) and Littlebrook (7 MW). These Power Stations consist of diesel electricity generators and inverters, supplying the local network with additional power, necessary during peak consumption periods.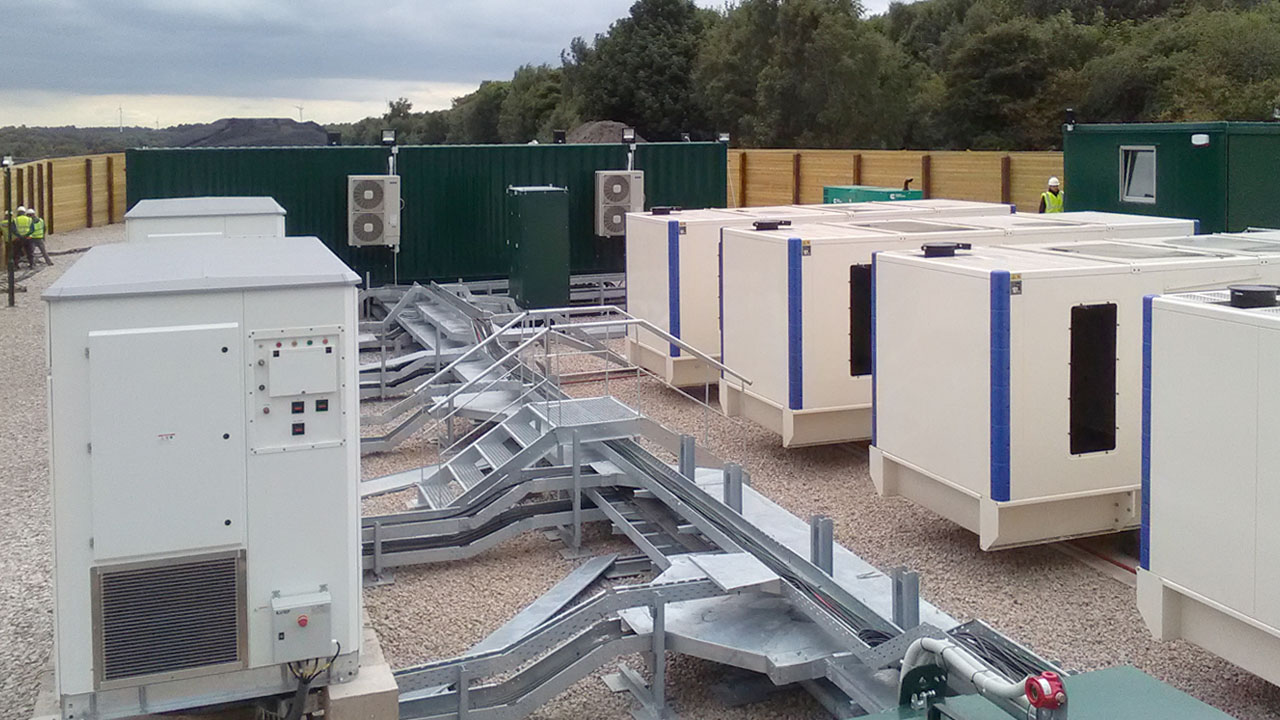 FIRESAFETY SYSTEMS
In line with the Rufford project specifications for protection of the facilities against fire, a central addressable automatic fire detection system was installed, of NOTIFIER UK, using a one-branch board and addressable peripheral devices (call button, beacon sirens) for the generators and fuel tanks. Specialised solutions were also used, according to the requirements of each space. In particular:
Fuel tanks: anti-explosion temperature detectors were installed
Oil generators: fire detection was achieved via networks of meltable joints, of high activation temperature at 232°C
Switch /control room: an autonomous fire detection-suppression system using NOVEC gas was installed, one of the most state-of-the-art solutions in fire suppression, for the protection of critical equipment for the power station operation, thus significantly contributing to business continuity.All above equipment was connected to the central fire detection system.
In the other 2 sites (Lockleaze and Littlebrook), autonomous fire detection-suppression systems using NOVEC gas were installed, in three and two areas respectively.
SECURITY SYSTEMS
For the protection of the facilities from unwanted intrusion, a Security System (intrusion alarm) was installed, consisting of a special fibre optic cable mounted on the metal fencing. The cable is highly durable in external conditions and senses any attempt of jumping over or violating the fence, transmitting a signal to the appropriate controller.
Any unauthorized entrance is detected and reported to the central security board, which is connected online to the Alarm Receiving Centre, receiving detailed information on the exact point of intrusion.
At each site, the perimeter of the facility is also covered by a CCTV system, consisting of approx.10 high definition cameras, continuously monitoring the space and recording it in a digital recorder. The recorder is protected against thunder on both the camera side and the power supply side.
If an alarm is generated by the Security System, it is transmitted to the recorder, which transmits the live recorded image to the Alarm Receiving Centre, so as to ensure reliable confirmation of real intrusion events and trigger respective action.

ENSURING MAXIMUM SECURITY
The installation of all above systems had to meet all security standards for industrial projects of this scale, and to be tailored to the particular climatic and operational conditions of each facility.
A key factor contributing to the successful completion of the project was the fast installation and commissioning of the system, as this was a project implemented using a fast track process, due to the high local demand for additional electrical power supply.
Features
Project Engineer: Giannis Meletiadis
Timetable: July-August 2017 (duration 24 days)