Supply and installation of Fire Detection and Automatic Fire Suppression Systems, Safety Systems, CCTV System, BMS and fire extinguishing equipment, at the new building of the Koventarios Municipal Library of Kozani and the Museum of the Library of Kozani.
The Contractors' joint venture including KOKKINOS ATEE, ATRAPOS ATE and DIMIOURGIKI ATE, constructed the new Municipal Library and Museum of the Library of Kozani. The three-floor building includes a Library, a Reading room, a Museum, as well as various events spaces such as an amphitheatre and a seminar room.
ZARIFOPOULOS SA installed the central Fire Detection system, including an (1) addressable fire detection panel and over 300 peripheral detection devices of Inim. Our Company also installed automatic fire suppression systems using CO2 and dry powder in M&E plantrooms.

The building security is ensured via the installed Security System including one (1) GALAXY panel of Honeywell and over 100 peripheral detection devices for intrusion and break-in prevention.
The surveillance of internal spaces is through a CCTV system, including sixteen (16) fixed colour cameras, recorded by one (1) digital recorder (DVR) of Honeywell and VISTA.
The central management of all M&E equipment and installations, as well as energy consumption savings, are carried out through a state-of-the-art BMS system of Honeywell.
The system consists of ten (10) local Control Panels which support in total over 700 peripheral input and output control points.
Honeywell's ARENA software undertakes automatic control and central management, having many operational and extension capabilities, whilst being the most advanced solution in the field of buildings and facilities control software. The software has been designed so as to offer, through its use, energy consumption savings for the building.
Through our subsidiary ACON, our Company supplied fire extinguishing equipment, such as fire hoses, fire station equipment and portable fire extinguishers.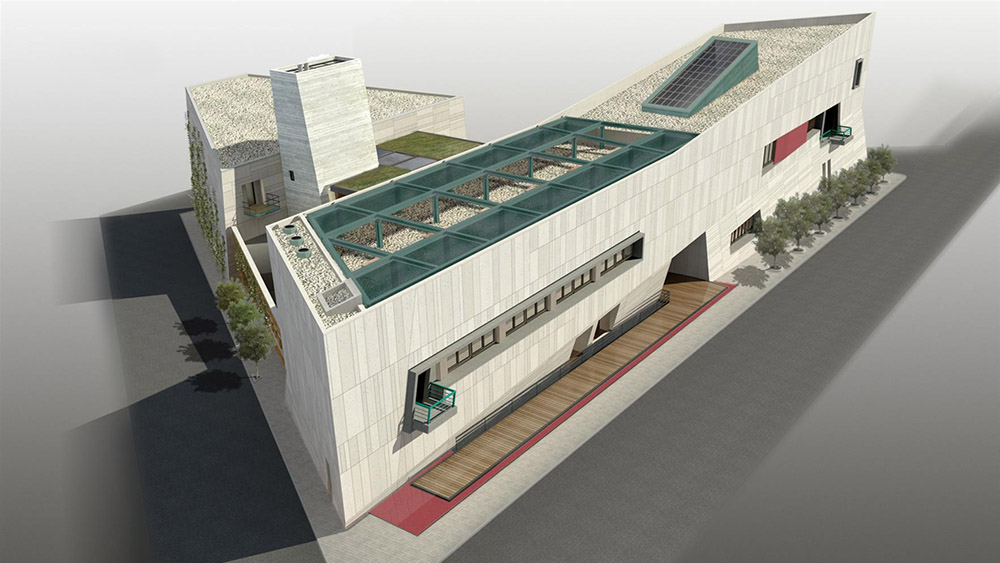 Features
Timetable: 2005-2018
Unique Benefits: Central Control and energy consumption savings through the use of the Honeywell ARENA software.
Supervising Engineer: Argiris Siopis