Supply and Installation of Fire Detection, Fire Suppression, Access Control, CCTV and Security Systems, at the Management Centres, Tunnels and Toll Stations along the Ionia Odos Motorway, from Antirio to Ioannina.
The Motorway 5 (A5), also known as "Ionia Odos", which is 196 km. long from Antirio to Ioannina, is part of the European Motorway 55 (E55) from Antirio to Amvrakia intersection, and is very significant at a social and a developmental level, since:
It connects Western Greece, upgrading important urban and rural centres such as Ioannina, Arta and Agrinio.
It offers improved connection to the ports of Patras, Astakos and Igoumenitsa.
It contributes to the wider development of the area, improving access to areas of high touristic and archaeological interest, since the journey time from Antirio to Ioannina has been significantly reduced from 3hrs and 30mins to 1hr and 40 mins.
It is a project crossing two Regions and four Prefectures; it meets a long-existing demand and offers new opportunities for development. Its technical features include (not exclusively): 24 bridges of a total length of 7 km., 4 tunnels of a total length 11,2 km., 77 underpasses and 24 overpasses.
Our Company supplied and installed at 36 points along the Motorway:
33 Fire detection Systems
12 Security Systems
6 Automatic Suppression Systems
4 CCTV Systems
3 Access Control Systems
All systems were commissioned and delivered fully operational to the Concession Company.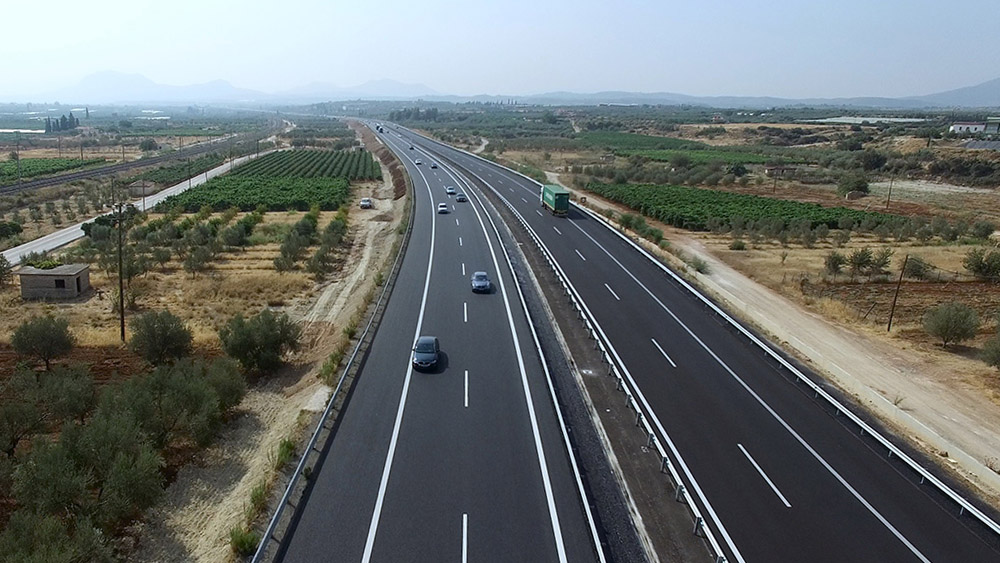 Features
Timetable: Project implementation during 2017-2018.
Project team: Main Contractor: GEK TERNA SA.
Unique Benefits: Full protection and safety of equipment against fire, controlled entry and protection at selected spaces, gas suppression capacity in tunnels.
Project Engineer: Trivilos Epameinondas