For the first time in Greece and on behalf of the Patras Port Authority, our company supplied, installed, and delivered in fully operational condition, a special Intelligent Vehicle Undercarriage Scanner.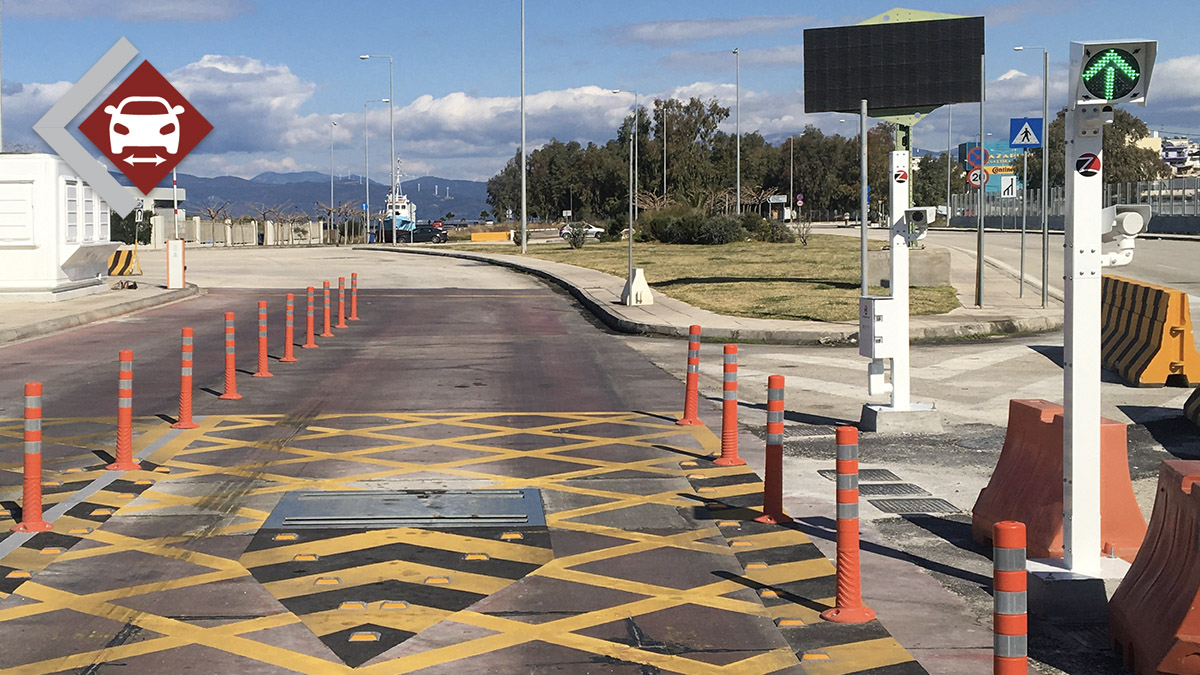 The specialized and certified scanner of the USA company GATEKEEPER was placed in a primary control area through which all the vehicles that want to reach or enter the ships at berth that are subject to Regulation 725/2004 (ISPS Code) pass.
The vehicle undercarriage scanner shall comprise:
Chassis (undercarriage) scan units, special traffic signage, as well as license plate recognition cameras.
System management equipment installed inside a guardhouse.
The operation of the Intelligent Vehicle Undercarriage Scanner is based on area scanning technology, with simultaneous scanning from opposite 60°angles, of at least 200 frames per second (fps) for each scan direction. As a result, the initial creation of two images is achieved, which are captured with successive recordings, progressively.
The system, at later time, can identify a reference image of the same or similar vehicle, by comparing it automatically with its database, using the characteristics of the undercarriage of the vehicle and not by means of a registration plate, RFID tag, or any other vehicle identification.
However, in addition to the operation of the scanning system, license plate recognition (LPR) cameras completes the structure of the whole system. Therefore 4 such cameras were installed, two per traffic lane in the area which the vehicles to be examined enter.
The documented operating history of the Patras Port Facility Security System shows that 70% of the individuals without travel documents have been detected on the vehicle's external parts, mainly their undercarriage. Also, modifications to tanks, pallet boxes and spare tire spaces has been detected following a thorough inspection on trucks and private vehicles and has led to the detection of hidden people and of prohibited substances.
Supervisory Engineers: Epaminondas Trivilos, Christos Fotakopoulos