Supply and Installation of IP CCTV and Security Systems, at the Aposelemis Dam facilities, the Water Treatment plant and shut-off chambers along the water supply pipework.
The Aposelemis Dam and the respective reservoir in the Regional Unit of Heraklion in Crete, is one of the large infrastructure projects on the island, aiming at improving water supply in the greater Heraklion and Agios Nikolaos areas. It is a complex and demanding technical project, consisting of the dam, the water supply pipework to the water treatment plant, and the water mains supply to the cities of Heraklion and Agios Nikolaos, with 4 interim pumping stations / shut-off and control tanks. The managing and operation authority of the project is the Organisation for the Development of Crete (OAK).
Our Company supplied and installed a total of 70 IP high definition cameras (4MP) and the respective NVR (of HikVision), as well as a total of 11 security systems in the different buildings of the project. The cameras are connected to a fibre optics network through appropriate switches, and are monitored by a central monitoring station located in the water treatment plant building, whereas the security systems are connected to the project SCADA system, offering instant monitoring capability.
ZARIFOPOULOS have also installed the fire detection system in the main building (addressable system by Notifier) as well as the fire suppression systems in the M&E plantroom areas of the water treatment facilities.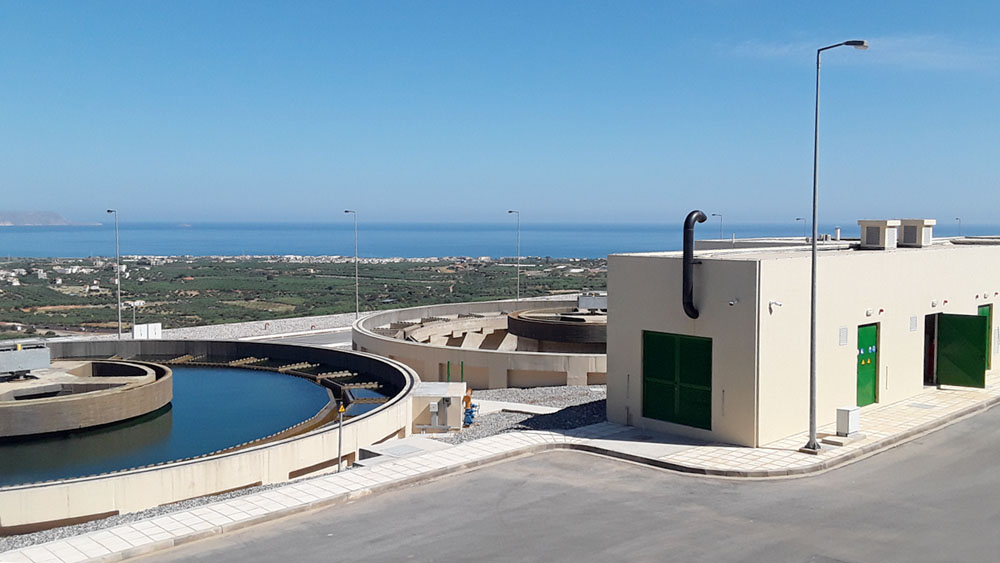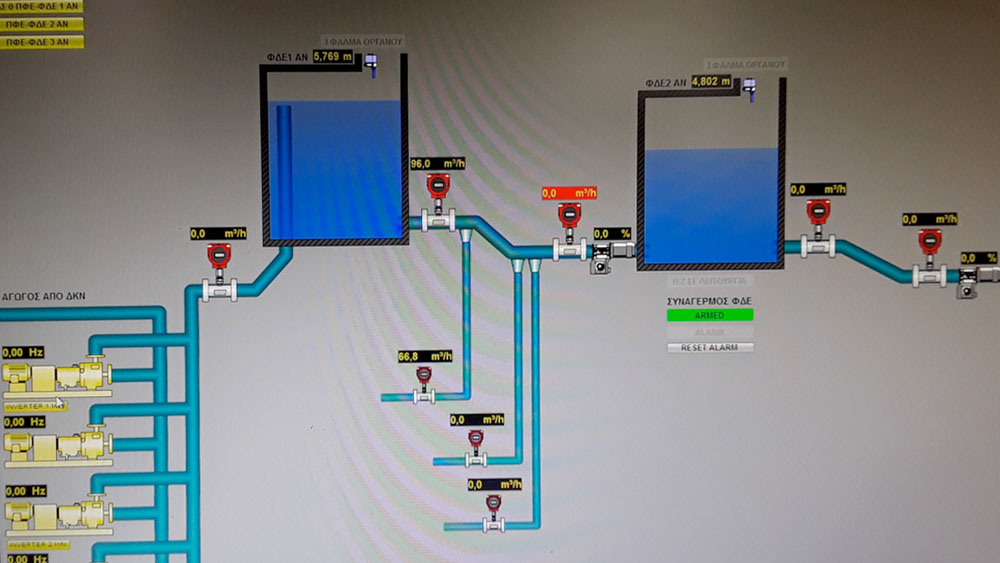 Features
Timetable: the project was implemented during the 1st semester of 2017.
Team: The main contractor was ACTOR ATE, and the supervising authority was OAK.
Unique benefits: Central monitoring and recording of high quality imagery from all critical points of the project, constant monitoring of the security systems condition through SCADA.
Project engineer: Manolis Zacharioudakis, Dipl.Mechanical Engineer – Project Manager of Crete Branch.